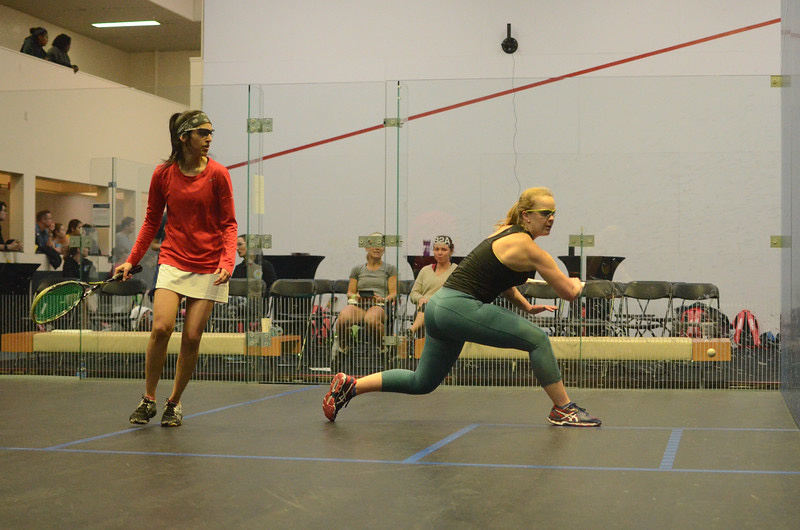 Rebecca Brownell, a Legal Assistant at Tarlow Breed Hart & Rodgers, P.C., helped lead the Boston women's squash team to a third place finish in the 86th annual Howe Cup competition, the nation's largest and one of the most prestigious squash event for women which also serves as the U.S. Women's Team Championship. In a round robin competition held in Seattle on November 15-17, the Boston squad conquered a team from Philadelphia, lost to the eventual champions, San Francisco, but rallied to defeat New York and another Philadelphia team to secure third place. 220 participants on 44 teams from across the U.S. competed.
"Becky" Brownell has played squash since she was a child and co-captained the Dartmouth College Women's Squash Team. Upon graduation she joined TBHR and serves as a Legal Assistant in our Litigation Practice.
In the photo, TBHR's Rebecca Brownell (right) defeats Pia Trikha, a member of the Howe Cup winning team from San Francisco.