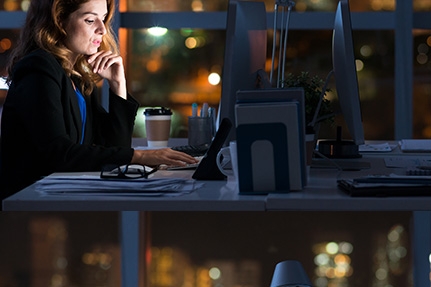 Our objective is to provide legal representation in advancing or defending any claim arising from litigation.
We have earned our strong reputation among judicial and governmental authorities as a result of our thorough preparation, effective presentation and principled advocacy of clients' interests. Ongoing training programs help keep our knowledge and skills current and highly developed.
Our goal is to achieve clients' objectives by a variety of means that often go significantly beyond conventional trial and appeal processes. Cases that start out in court can frequently be concluded through the use of negotiation skills that enable clients to avoid the expense, delay and uncertainty of litigation. Other matters can be kept out of court completely with the help of alternative dispute resolution techniques such as arbitration or mediation.
Our flexibility allows us to handle straightforward disputes without over-lawyering and undue formality. In matters involving complex issues we assemble a full team equal to the task to persevere until completion.
Representative Matters
Disputes among business owners
Disputes between businesses
Trust and Estate disputes
Environmental claims
Officer and director liability
Commercial contract and real estate
Land use and zoning proceedings
International trade matters
Loan collections and lender liability claims
Employment cases
Product liability and personal injury claims
Domestic relations litigation disputes
Construction litigation
Trade secret and intellectual property disputes
Back to Practice Areas