Continuing a tradition that began in 2011 – the last season the Boston Bruins won the NHL championship and brought home the Stanley Cup – several members of the TBHR staff are growing their "playoff beards" to support our hometown team. This follows the practice of the Bruins team members, who let their facial hair run wild until they are eliminated from contention or win another championship.
Participation in the hirsute hijinks requires a $25 contribution – about the amount of savings expected to be accrued from not using shaving supplies for the duration of the playoffs. The funds collected will be donated to charity.
We may not be ready to lace up our skates and take to the ice, we are having some fun while cheering on the team. Maybe we can bring a little luck to the boys in black and gold as they seek another Cup. Go Bruins!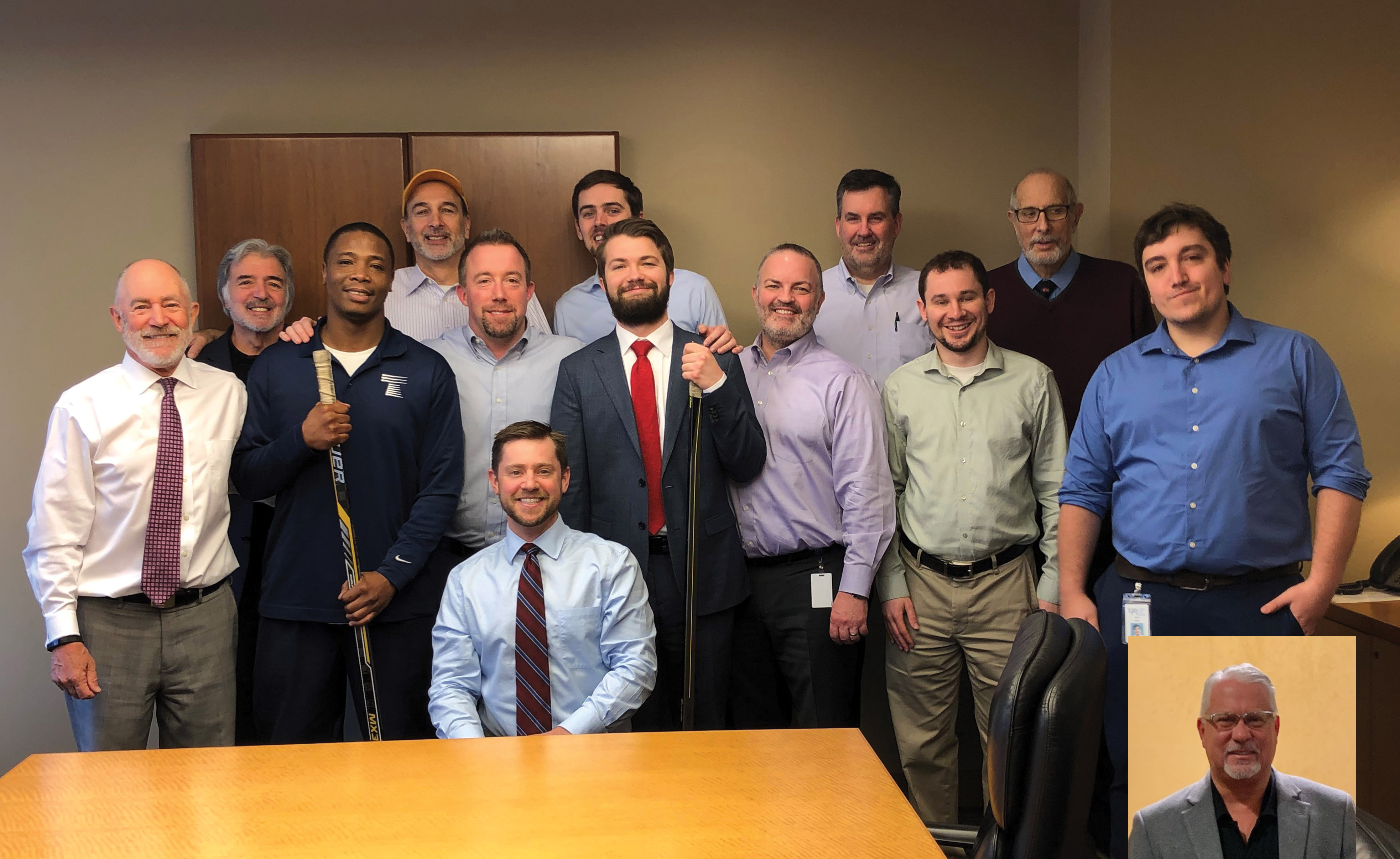 Pictured (l to r): Rick Breed, Al DeNapoli, Erskine Savage, Michael Radin, David Valente, Richard Breed IV (seated), David Mahoney, Mitch Brumfield, Patrick Minnihan, John Blake, Brian Hause, Geoff Norman, August Orlow. Inset: Bob Galanis.