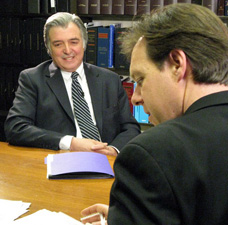 Al DeNapoli, chairman of the firm's Hospitality Practice Group, discussed the rules and regulations surrounding the issuance of liquor licenses in the state of Massachusetts by the Alcoholic Beverages Control Commission (ABCC) in a segment on FOX25 News on February 28, 2011.
Follow the link below to read more about the story, and to view the video of Al's appearance.
"Restaurants are skirting the law to get liquor licenses," FOX25 News, February 28, 2011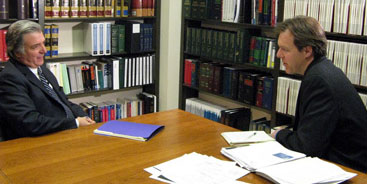 Our Hospitality Practice Group offers legal assistance from leasing to franchising and licensing for a diverse clientele which includes local restaurants and lodging businesses as well as nationally known chains.
About Tarlow, Breed, Hart & Rodgers, P.C.
Formed in 1991, Tarlow, Breed, Hart & Rodgers, P.C. is committed to providing high quality, comprehensive legal services to its clients. Featuring a breadth and depth of experience and perspective usually found only at larger law firms, Tarlow, Breed, Hart & Rodgers. P.C. offers sophisticated legal counsel to entrepreneurs, businesses, individuals, families, and institutions.
Tarlow, Breed, Hart & Rodgers' areas of expertise include corporate law, employment matters, mergers and acquisitions, litigation and dispute resolution, estate planning, taxation, real estate, bankruptcy, and municipal law.
The offices of Tarlow, Breed, Hart & Rodgers, P.C. are located at 101 Huntington Avenue, Prudential Center, in Boston, MA 02199. For additional information, or to arrange for a consultation, please call (617) 218-2000, e-mail info@tbhr-law.com, or visit www.tbhr-law.com.
###